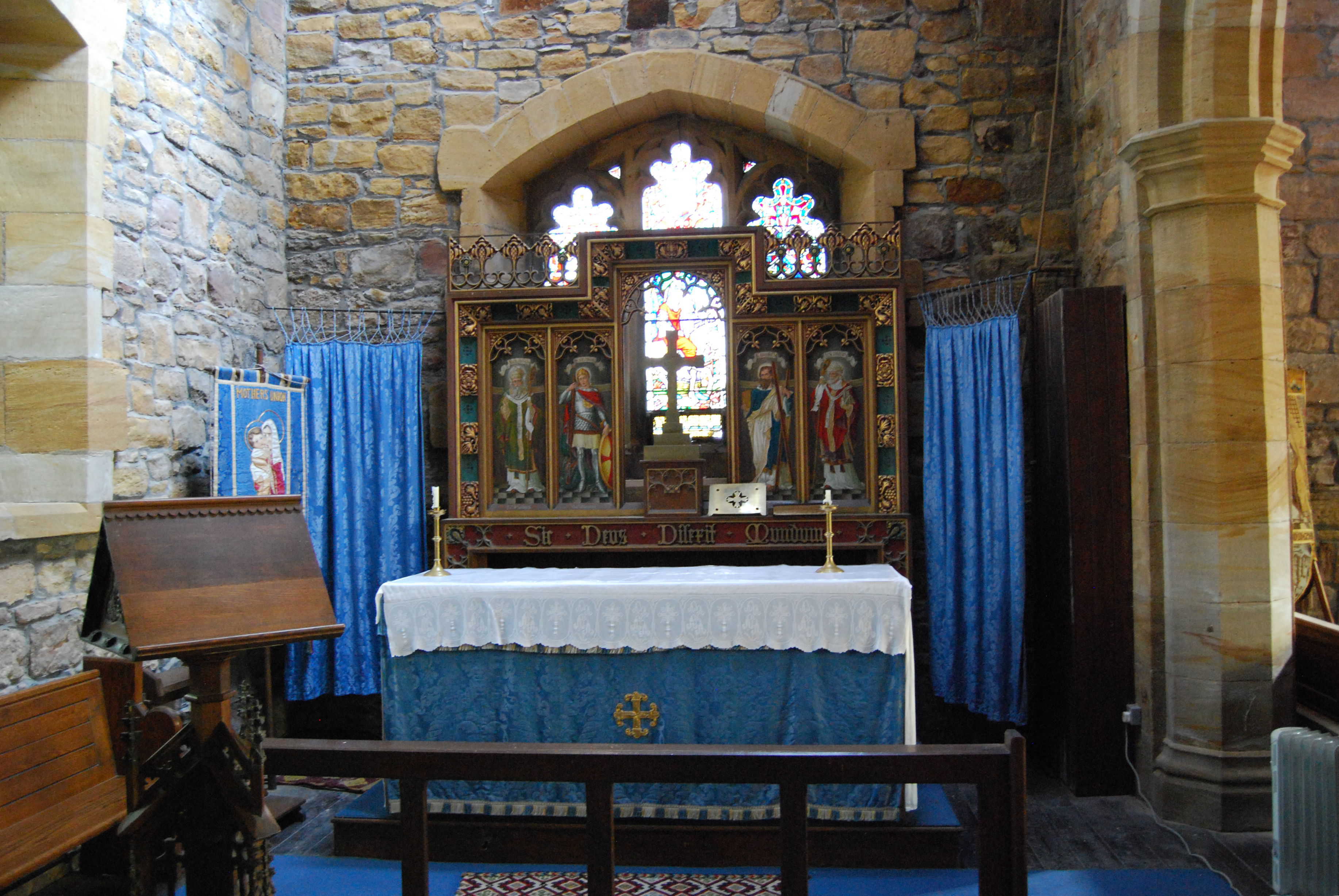 Lady Chapel
The North Aisle was added to the church by the Duke of Northumberland sometime after 1763. The west bay of the aisle is screened off as a baptistery, and the centre of the aisle is occupied by the organ. This leaves the east end which has been turned into a Lady Chapel. The old high alter was placed here when a new one was purchased. The reredos (screen behind the alter) originally depicted the Patron Saints of the British Isles, but these panels are currently in storage to expose the beautiful window behind.
The Lady Chapel Windows
On the north wall there are two windows dedicated by the parishioners to the memory of the Reverend Mathew Burrell, 25 years vicar of Chatton who died 29th March 1869. Each window is in three sections.
Left Window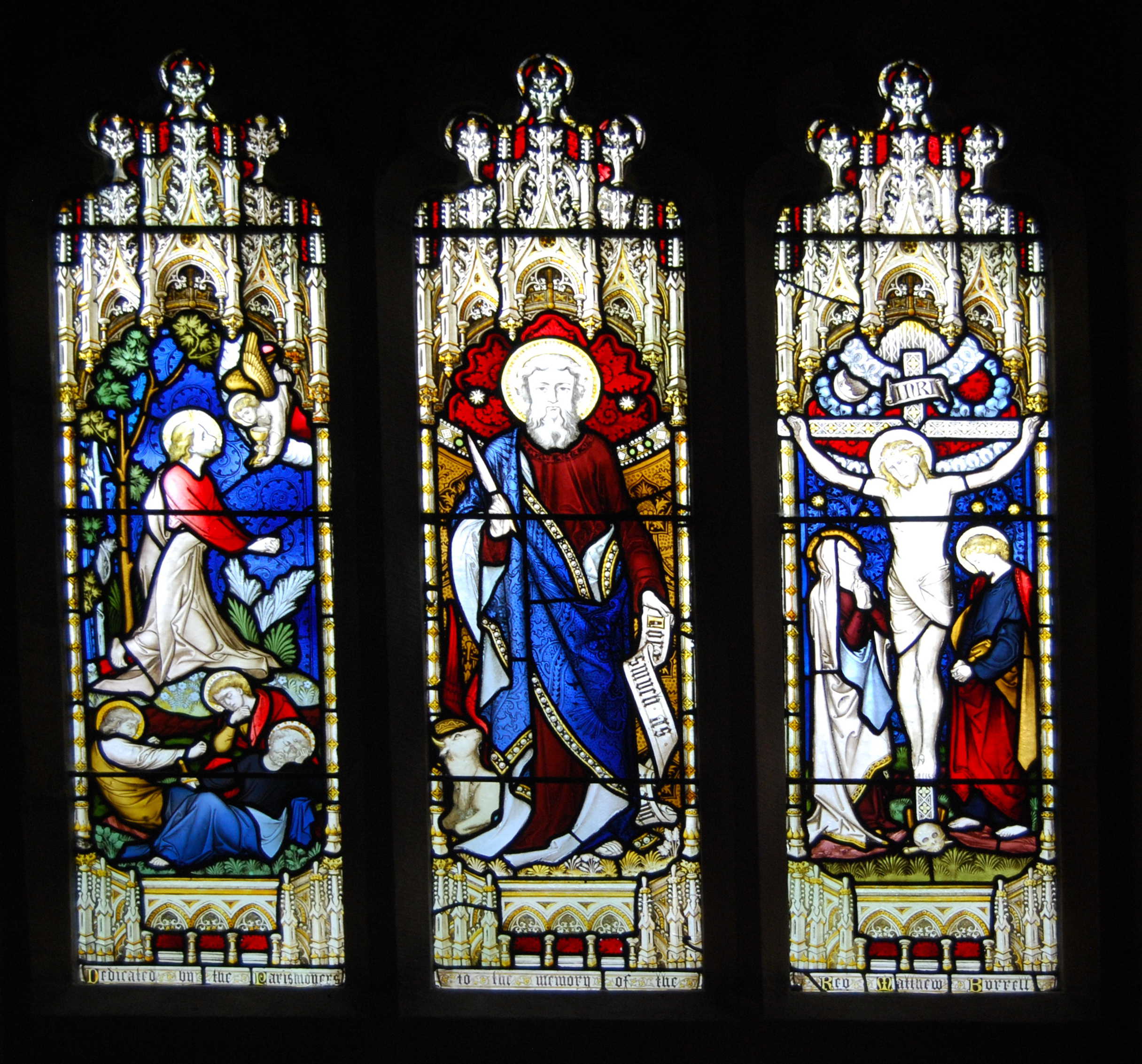 The centre of the left window depicts a St. Luke (shown by the ox) holding a scroll on which is written "for as much as you..."
On the left Jesus prays in the garden of Gethsemane "let this cup pass from me, but not my will but thine", and on the right, Mary and the beloved disciple stand at the foot of the cross.
Right Window
The window on the right depicts St. John the Evangelist (shown by the eagle) holding a scroll of the words from the beginning of the Forth Gospel "in the beginning was...." On the left is portrayed the Transfiguration with Moses holding in the tablets of the law and Elijah holding a book and on the right there is a depiction of the resurrection.
East Wall
On the east wall (behind the alter screen) there is a window to the memory of Algernon, Duke of Northumberland, given by his tenants in the parish of Chatton. Under his coat of arms there are three scenes from the parable of the Good Samaritan.